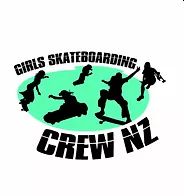 Are you looking for a new challenge or adventure?
Then come and join us on one of our female friendly skateboard and/or longboard programmes. Here you can meet and share your enthusiasm with a like-minded group of women who are looking for a new way to have fun and excitement. Don't worry if you have never ridden a skateboard or longboard before. Our friendly and experienced crew of female skate instructors will work alongside you to get you up and riding in no time, so you can experience the thrill and exhilaration of skateboarding.
Don't worry if you don't have a skateboard. We will provide free hire of all skateboards, longboards, helmets and safety equipment at each session.
Join our Girls Skateboard Crew social media community and be part of the movement to promote female skateboarding in schools and communities.